There are so many great tutorials out there in blogland showing how to make a coffee filter wreath so I didn't want to do another.

My favorites are at Dearest Home,
On Ruby Lane's using a rubber stamp on the filters, oo-la-la
and Manuela at The Pleasures of Homemaking
.

Manuela made a square wreath that I just love.
Instead of showing how to make the wreath, I decided to give some tips for making the project much easier to do.
Tip #1 - I bought a package of 200 brown coffee filters ($1.29 at HEB in Austin) and used them all.

Some of them didn't separate easily so I separated a bowlful before beginning to hot glue them to the wreath form.

When the bowl was empty, I just filled it again.

This saved a lot of time that separating one and gluing, separating another and gluing, etc. would have taken.
Tip #2 – Anyone who has used a hot glue gun knows about hot glue burns.

Whenever I use my glue gun, I always, always have a bowl of ice water nearby in which to dip my poor burned body part after touching the hot glue.
Tip #3 – Tip #2 doesn't help me avoid burns, it only helps when I get one.

After burning myself two times in the same place, I decided to use the end of a spoon to hold the hot glue-drenched coffee filter down to protect my fingers.

You can see how I did it here:
I love how the brown coffee filters that all look alike come alive when made into the wreath and the light casts shadows all over.

Isn't it pretty?
I hope some of my tips help save other burned fingers.
I've linked to the following:
My Uncommon Slice of Suburbia
Tuesday's Treasures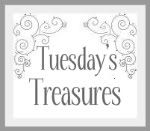 Tip Junkie's
Tip Me Tuesday
Lucky Star Lane's
Lucky Linky Tuesday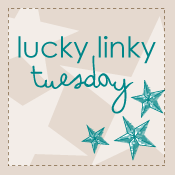 Nikki's Nifty Knacks
Gettin' Crafty on Hump Day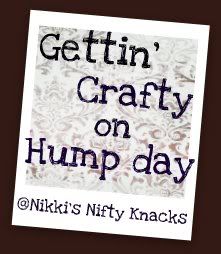 Blue Cricket Design's
Show and Tell